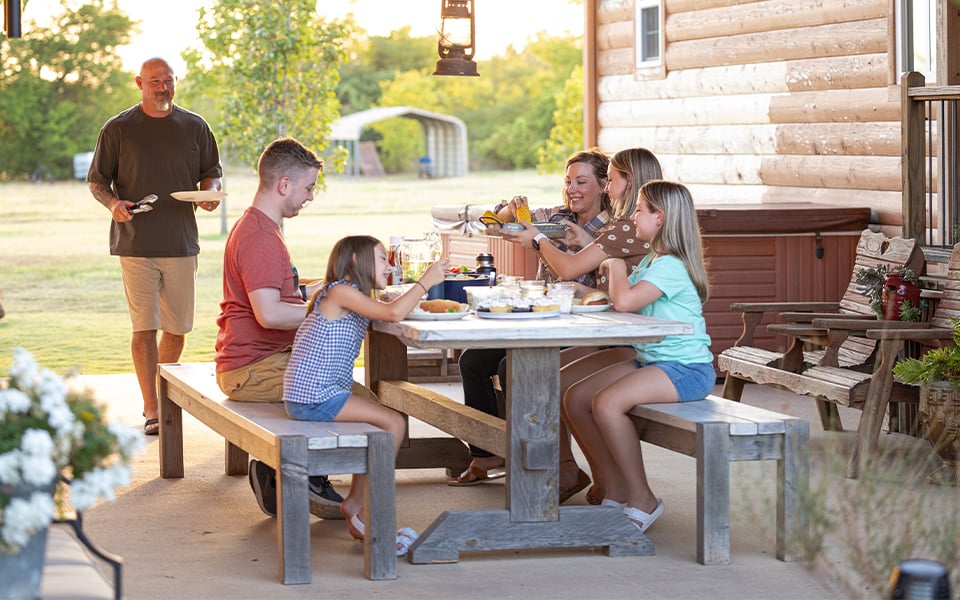 Rural 1st was created to help rural Americans achieve their dreams of country living. As part of the Farm Credit System, Rural 1st takes our mission of securing the future of rural communities to heart, remaining a reliable source of financing for those individuals who believe that rural living is the best way to live.
In addition to helping people finance the rural properties of their dreams, our values include a shared concern for the community and a willingness to do our part to make a positive impact in the rural areas where our customers live and work. That's why this year, we funneled nearly $4 million into communities where we live and work and invested in programs and initiatives that demonstrate a living commitment to our purpose. We also do much more than give to programs that align with our mission. We give our time, resources, and expertise to sustain our customers' way of life.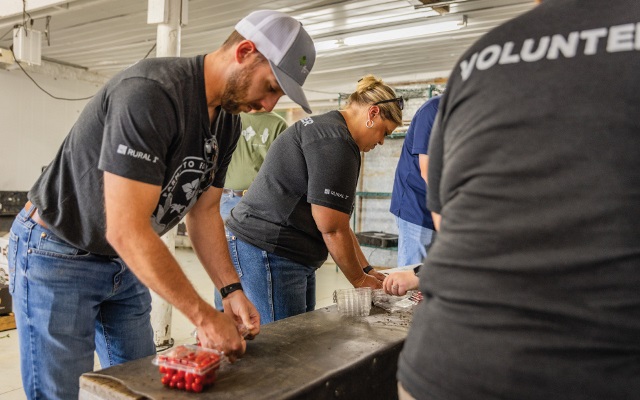 Combatting Hunger in Rural Communities
Rural 1st is proud to support local food banks that provide safe, reliable access to farm grown food to rural communities. In addition to financial donations and other resources, our team members have volunteered more than 3,000 hours for these programs in the last several years.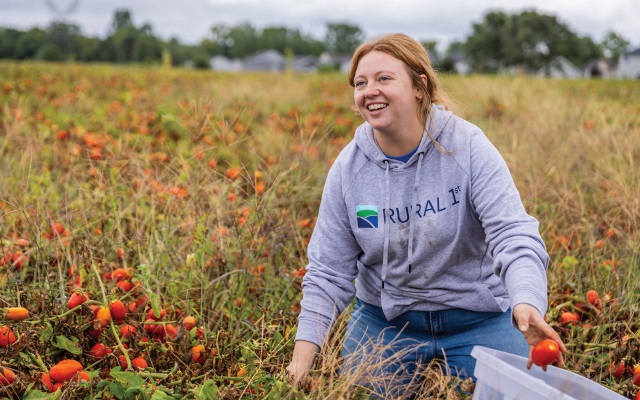 Farms to Food Banks
Rural 1st participates in Farms to Food Banks, a program that addresses food waste and food insecurity by connecting local farmers with food banks in their communities. Using produce gleaned from local farms that might otherwise go to waste, as well as securing resources like cold storage, Rural 1st team members, customers, and community members have supplemented more than 4.4 million meals for people faced with hunger, helping them to access fresh, healthy produce.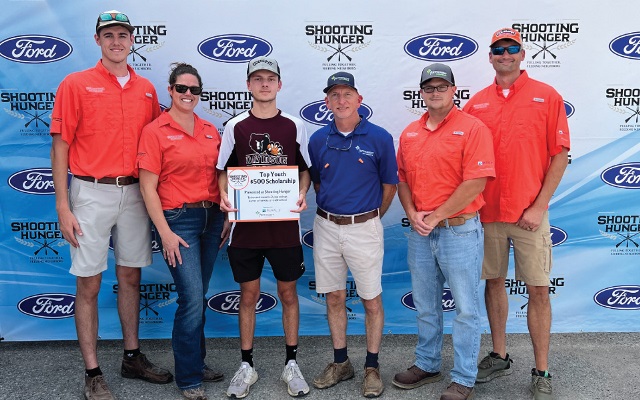 Shooting Hunger
In partnership with the Tennessee Farm Bureau, we host friendly sporting clay shoot competitions to help address hunger awareness. To date, the events have funded supplies for more than 2 million meals for hungry Tennesseans.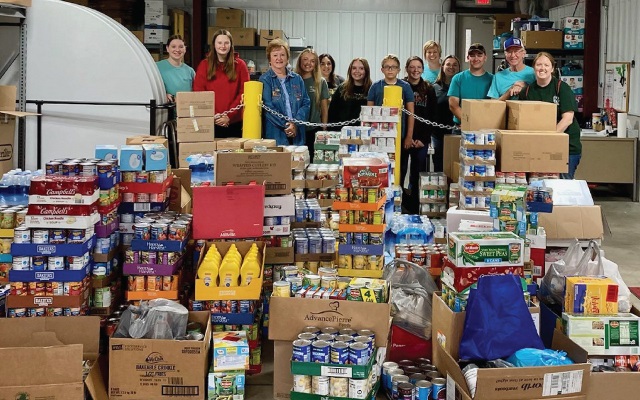 Fight Hunger, Stock the Trailer
Fight Hunger, Stock the Trailer is another way Rural 1st gives back to our rural communities. Attendees at county fairs are encouraged to donate canned food items to stock the shelves of local food banks. In 2023, Fight Hunger, Stock the Trailer collected more than 218,000 pounds of food at 66 Ohio fairs to donate to 62 food banks across the state. Additionally, this year, 99,000 pounds of food were donated during 36 Indiana fairs to benefit 50 food banks across that state.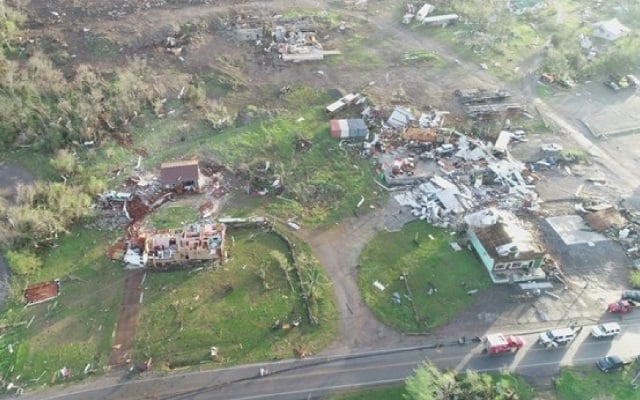 Lending a Hand During Times of Adversity
Our team members prioritize the safety and well-being of our customers, community members, and each other. When a natural disaster or extreme weather event impacts a community, we step in to help. In addition to being boots-on-the-ground in the aftermath, we contribute funding to the hardest-hit regions and support nonprofit partners who are working to meet the needs of specific communities.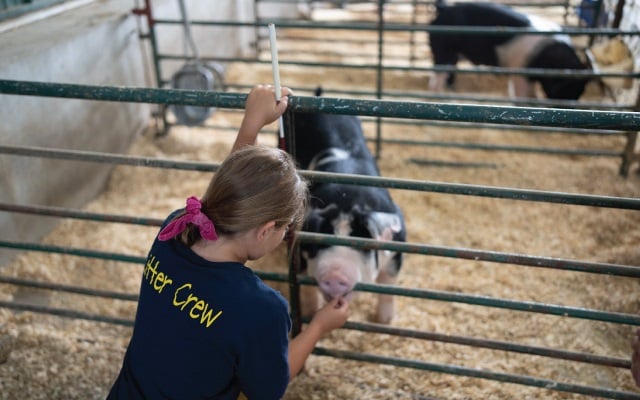 Growing the Next Generation of Leaders
We're creating a brighter future for our rural communities by providing educational resources and support to existing and potential customers from all walks of life. By partnering with FFA, 4-H and MANRRS, we strive to enhance the lives of young people and prepare them for leadership, personal growth, and career success throughout their educational journey.
Rural 1st builds relationships with organizations that engage with youth and college students and support workforce development. We support programs that help kids and young adults develop leadership and other critical life skills. This includes providing scholarships and internships to those pursuing degrees in agriculture and related fields that represent future opportunities for rural communities. Over the last decade, we have awarded more than $2 million in direct financial support to students. Scholarships are just one of the many ways we invest in the future of rural communities and prepare today's youth to become tomorrow's leaders.
Get Started
One of our loan officers will contact you to discuss your financial options.
Inquire Now
Start Your Application
Ready to get started on your loan application? You can complete your application online.
Apply Now