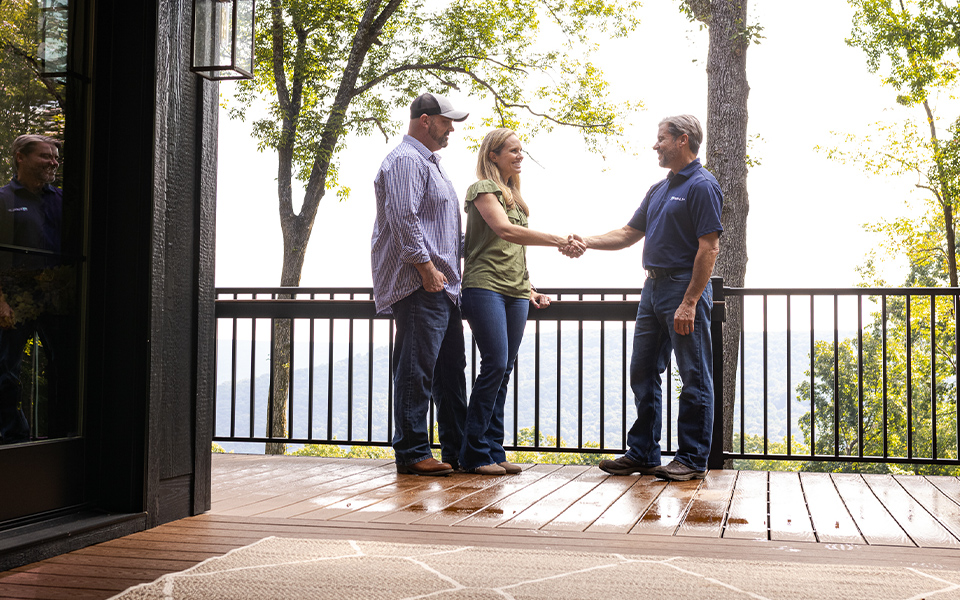 In 2017, Farm Credit Mid-America saw a need. Many Americans had a dream of living rurally, but very few businesses specialized in rural lending. So, the folks at Farm Credit Mid-America rolled up their sleeves and got to work on defining a business model that lived and breathed rural lending.
In 2018, Rural 1st was born. With unique cooperative values, specialized loan officers, and over a century of rural lending, Rural 1st quickly found success across Farm Credit Mid-America's service area. As part of the Farm Credit System, a nationwide network of customer-owned cooperatives focused on helping agriculture producers feed the world, rural businesses grow and rural families thrive, Rural 1st is able to partner with other Associations across the U.S. to help secure the future of rural communities.
And in 2019, Rural 1st expanded to include Partner Associations across the Farm Credit System. This helped more Americans achieve their dreams of rural living and cemented Rural 1st as the leader in rural lending.
Why We Do This Work
Guided by our cooperative values, we work with customers every day to secure the future of rural communities. Why? Because we believe that rural living is simply the best way to live. From the open space, to the slower pace, to deeper, more caring communities, this way of life not only drives our business, it's in our bones.
Who Does Rural 1st Serve?
While we're proud to serve customers across our service area, there are limits on where and for whom we can offer loans.
You must live in or be in the process of purchasing property in one of our eligible states.
You must be purchasing a home or building lot on 5+ acres, or a tract of land that is 10+ acres, if there is no intent to build.
We can also finance homes and building lots in communities where no city taxes are paid, or communities with city taxes but a population of less than 2,500 people.
Additional qualifications may also apply. If you have questions about scenarios outside of the above, please reach out to a Rural 1st Loan Officer so we can learn more about your needs.
Get Started
One of our loan officers will contact you to discuss your financial options.
Inquire Now
Start Your Application
Ready to get started on your loan application? You can complete your application online.
Apply Now