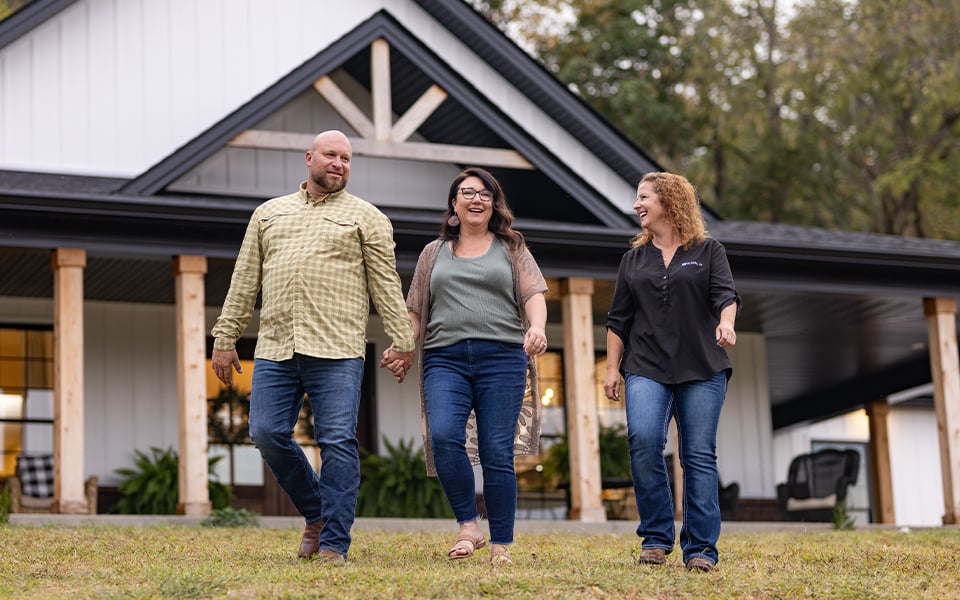 Is Refinancing Right
for You?
There are many different options when it comes to refinancing. From fixed rate to cash-out for farmers, Rural 1st can work with you to determine the best fit for you and your family.
Use our refinance calculator to see if refinancing makes sense for you.
See how much you could save
We make refinancing to a fixed rate loan simple.
Rural 1st was founded on securing the future of rural communities. As the leader in rural lending, we pride ourselves in serving you throughout the life of your loan. There are many reasons to refinance, from monthly savings to reducing interest.
Fixed rate financing
A consistent monthly payment can help you set a budget, and your payments won't go up regardless of market conditions. If a lower rate becomes available, you can convert your loan through our Conversion Program annually (or every 12 months) for a $500 conversion fee*.
Adjust the term of your current mortgage
Depending on your needs, we can help shorten or extend your mortgage. Adjusting the life of your loan term gives you maximum flexibility to grow equity or reduce monthly payments.
Customer Testimonials
Our sole focus is helping people achieve their goals of owning rural property. Here's what they had to say about working with Rural 1st.
"Excellent service and communication about the whole process."
Brian Jenkins
Mount Washington, KY
"The whole process was smooth and easy. All questions were answered in a timely fashion."
"So thankful to have been able to connect and work with you all. No stress involved!!!"
Kimilyn Wittman
New Haven, IL
*Provided that eligibility requirements are met. Conversion has a one-time fee of $500.00. Terms and Conditions may apply. The fee is subject to change without notice.
Learning Center Resources
Get Started
One of our loan officers will contact you to discuss your financial options.
Inquire Now
Start Your Application
Ready to get started on your loan application? You can complete your application online.
Apply Now