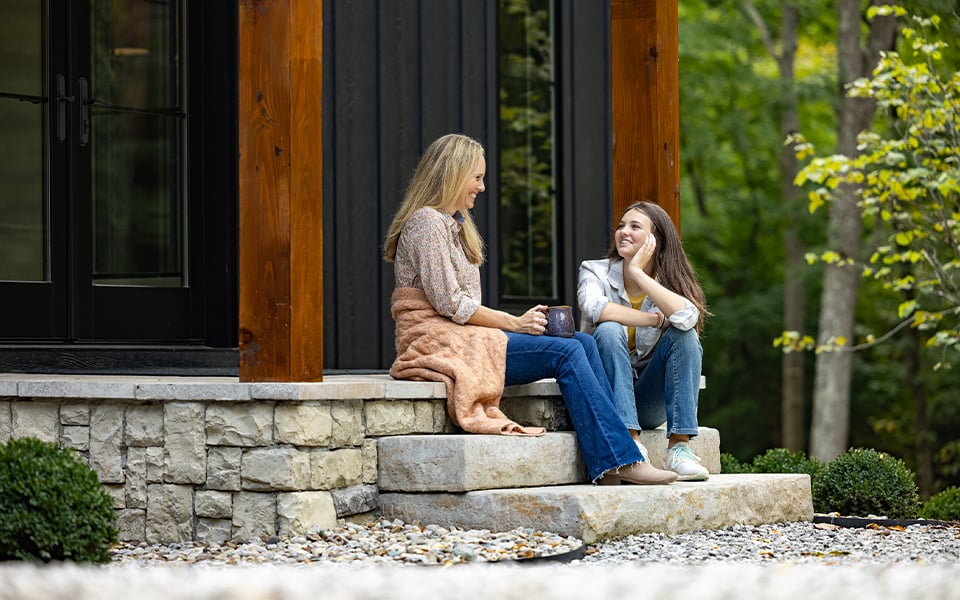 Financing a Second
Home Loan
Whether you're looking for views of the mountains, easy access to a lake or a cabin for hunting season, Rural 1st has a second home loan to meet your needs.
Home away from home
Whatever your dream, we're here to bring it to life.
Owning a second home in the country is like having a vacation at your fingertips. If you live in the city and are looking for an occasional escape from urban life or you'd just like some extra land for your hobbies like hunting and fishing, a second home is a place to step back, unwind and slow down.
Connect with a local loan officer to get started.
Bare land for your weekend adventures
If you're looking to construct a second home on existing land or purchase a second property for your outdoor adventures, we can help. A Rural 1st Loan Officer in your area can find what works best for the land you want to purchase, and your future plans.
Second primary residence
If you want a true home away from home, Rural 1st can make it a reality. Whether you want to build or purchase an existing home, we have fixed and variable rate options for you and your budget.
Customer Testimonials
Our sole focus is helping people achieve their goals of owning rural property. Here's what they had to say about working with Rural 1st.
"Everything was really easy and all of our questions were answered quickly whenever we had one."
"The people made the difference. Everyone was very pleasant to work with. They were enjoyable and competent."
Christopher Burrei
Murfreesboro, TN
"They were willing to answer questions and provide us with what we needed timely and accurately."
Get Started
One of our loan officers will contact you to discuss your financial options.
Inquire Now
Start Your Application
Ready to get started on your loan application? You can complete your application online.
Apply Now