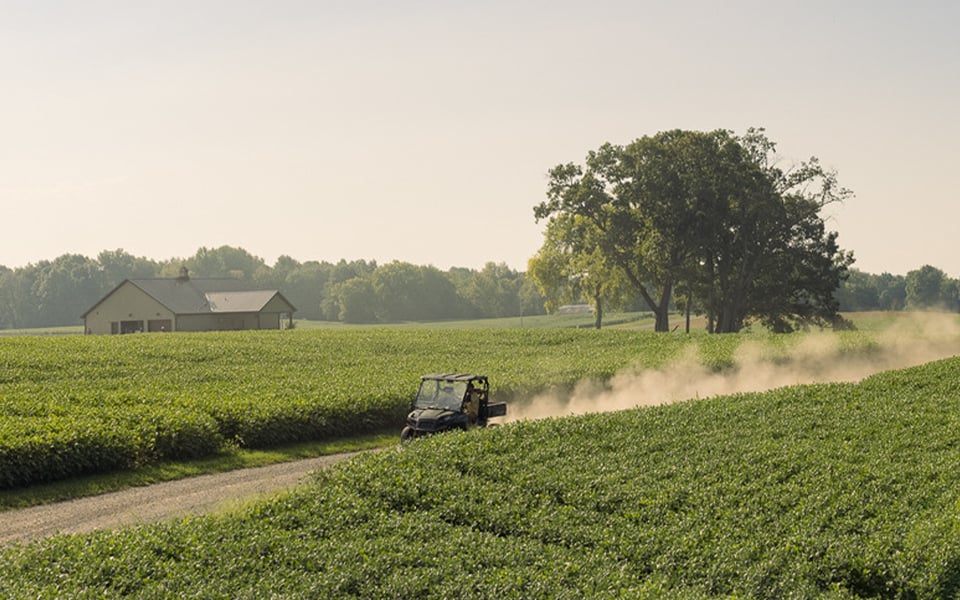 Full-Time Farmer
Cash-Out Loan
Rural 1st offers a special cash-out loan only for full-time farmers. Learn how you can take advantage of this unique program and contact a loan officer in your area to explore your options. If you are not a full-time farmer, check out our Home Equity Loans and Lines of Credit page.
Get cash when you need it
Put the equity in your home to work for you.
If you're a farmer looking for cash to renovate your home, pay for college, purchase neighboring land or just about anything else, a Rural 1st cash-out loan can use the equity in your home to get funds to support your family's needs. With various terms, your loan officer can help you find a cash-out loan that works best for you.
Full-time farmer qualifications
Rural 1st is proud to support rural America, and this loan is designed just for farmers. To qualify for this loan, over 50% of your household income must be gross income from farming. Availability varies by location.¶
Get the total value of your land
Cash-out loans offer a hassle-free application, and we acknowledge the equity in the land, home and outbuildings.
Customer Testimonials
Our sole focus is helping people achieve their goals of owning rural property. Here's what they had to say about working with Rural 1st.
"My loan officer was very helpful and had an immediate response with all the questions I had. He went beyond and exceeded my expectations."
Michael Miller
Readyville, TN
"Every employee who was involved was super friendly and informative/helpful."
"Very fast and easy process and all of the Rural 1st staff was super helpful and easy to work with."
¶Cash-out loan not available in Texas.
Get Started
One of our loan officers will contact you to discuss your financial options.
Inquire Now
Start Your Application
Ready to get started on your loan application? You can complete your application online.
Apply Now