Nestled in the sprawling hills of Carthage, Tennessee, along the Cumberland River lies River Pointe Ranch, a 50-acre property of beautiful green fields with scenic views that has evolved into a popular local wedding location. What began as a seedling of an idea has grown into an establishment of a family home and business for Kristie Glover and her husband, Randy.
Kristie first reached out to Rural 1st to finance the purchase of River Pointe Ranch in 2017. Coincidentally, she already knew Matt Dillon, who would later become her loan officer, because their kids played sports together.
"Kristie was looking at a unique property consisting of a large amount of acreage and she wanted to finance a barndominium. Because she was looking for something most lenders would consider unconventional, she did her research to see what her options were," explained Matt. "Fortunately, we were able to step in and make it work."
Over the last six years, the ranch has grown into an event venue offering a place for indoor and outdoor weddings. Since the initial purchase, the Glovers have been able to take advantage of the easy Rural 1st Conversion Program to restructure their loan to a rate much lower than the original without adding years to their term, saving them hundreds of thousands in interest.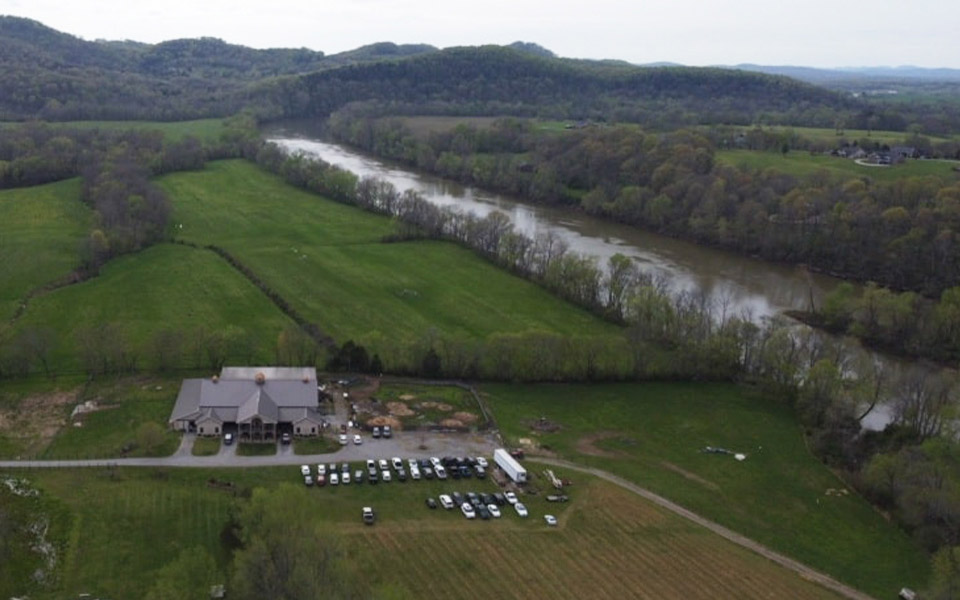 "We are so grateful to the Rural 1st team for helping us finance our home," said Kristie. "I'm on a teacher's salary and I'd never even had a mortgage before this purchase, but they made the process so easy and have helped us save so much money without having to pay thousands of dollars to refinance."
And although their dream has been fulfilled, Matt and the Glovers still get to see plenty of each other at the ballpark. That's what we love about tight-knit communities!
To learn more about River Pointe Ranch and see what they have to offer, visit their website.