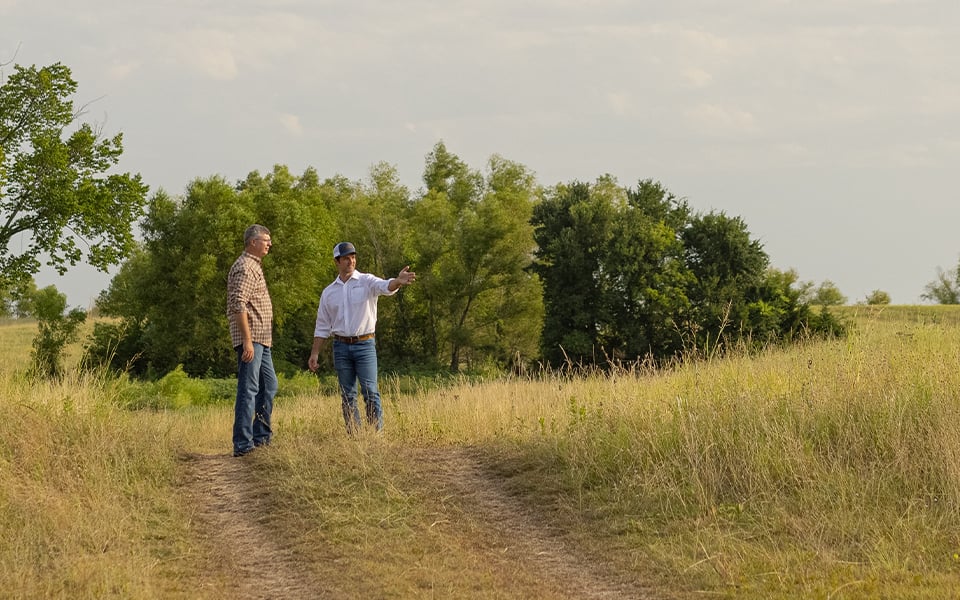 Financing for Bare
Land Loans
As the leader in rural lending, we understand what it means to find a piece of land that's perfect for you. We offer loans on ten or more acres, including land that's open, timbered or a combination of both. We also welcome tillable acreage.
Jump start your rural journey today with a variety of options customized to fit your needs.
Bare land loans
Supporting you from start to finish.
We pride ourselves in finding flexible terms and down payment options that work best for you. Our support and customer service teams will be here for you until your final payment is made. And if you decide to build on your land or make improvements, we'll be here to help you with a construction loan.
Fixed rate options on bare land loans
We provide flexible down payment options and financing terms, including fixed rates on bare land to protect you against future increases. If a lower rate becomes available, you can reduce your rate once each year for just $500,* saving you money in the long run.
Land equity
We also value those acres, along with any site improvements and outbuildings, meaning more land equity for you.
Customer Testimonials
Our sole focus is helping people achieve their goals of owning rural property. Here's what they had to say about working with Rural 1st.
"Our loan was ready basically before our land requirements from the title company was completed."
James Hobby
Chattanooga, TN
"The staff was very personable and easy to communicate with and they did great at explaining each step of the loan process."
"I really liked the communication. I felt like getting things done was important to the staff."
*Provided that eligibility requirements are met. Conversion has a one-time fee of $500.00. Terms and Conditions may apply. The fee is subject to change without notice.
Get Started
One of our loan officers will contact you to discuss your financial options.
Inquire Now
Start Your Application
Ready to get started on your loan application? You can complete your application online.
Apply Now